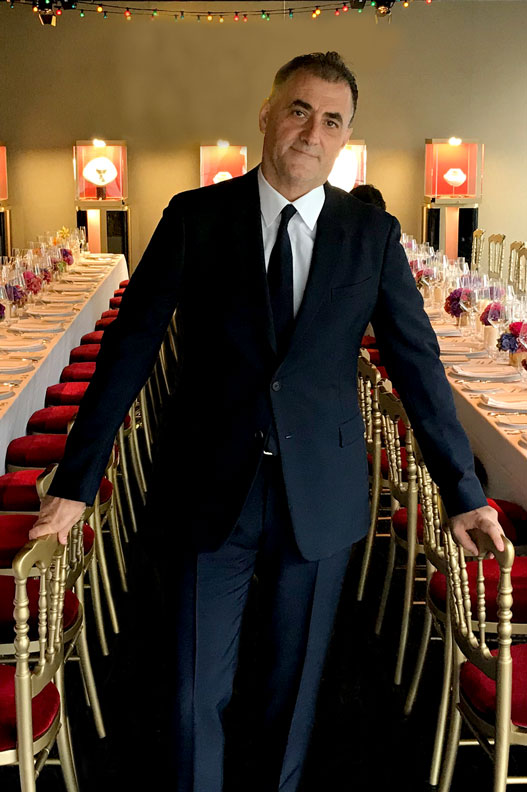 GIORGIO MATERA
Born in the Southeastern Region of Puglia, in a small fishing town called Monopoli, Giorgio Matera showed a very keen interest in the food & hospitality industry from a very young age. Starting with summer internships at Italian restaurants around Italy from the age of 14, he developed skills while studying at a hospitality school and working at some of the finest restaurants in Europe.

It has been 30 years since he first arrived in Japan but his love for his profession remains as strong as ever. Giorgio Matera is the ONLY Italian restaurateur to serve the Emperor of Japan during the Italian President's State visit and the ONLY Japan-based Italian restaurateur to receive the "Cavaliere" or Knighthood from the Italian government for his outstanding work in promoting Italian food culture overseas. He is one of the most respected (and busiest) Italians in the local food scene and is the go-to caterer of many international luxury brands.

Having survived the "bubble", the 2009 global recession, the 2011 Fukushima earthquake and now the COVID19 pandemic, Giorgio remains one of only a handful of Italians that own and operate an Italian restaurant and catering enterprise in Japan. As such, he is as commited as ever to continue his mission and passion to bring Italian food culture to the Japan market by way of a Modern Renaissance in Dining focusing on QUALITY FIRST, HOSPITALITY FOREVER.